Alva is almost the opposite of Nikola. If Nikola is about making static sites, Alva is a dynamic site. However, as Hegel suggests, from the thesis and the antithesis comes the synthesis.
So, Alva is about dynamically creating static sites. If you want to have Nikola in your server instead of in your own computer, and have the convenience of an online tool, that's the niche Alva tries to fill.
So, you would install Alva, and use it like any other web-based blogging tool. Yet, behind the scenes, you would have Nikola, and all the performance and security benefits of static sites.
And maybe someday, I (or someone) will put up a multi-user version of Alva, and you will be able to get hosted blogs, knowing all the data is yours and you can leave anytime and do your own thing.
This is very very early stages. So early it does not work yet. But here's a teaser: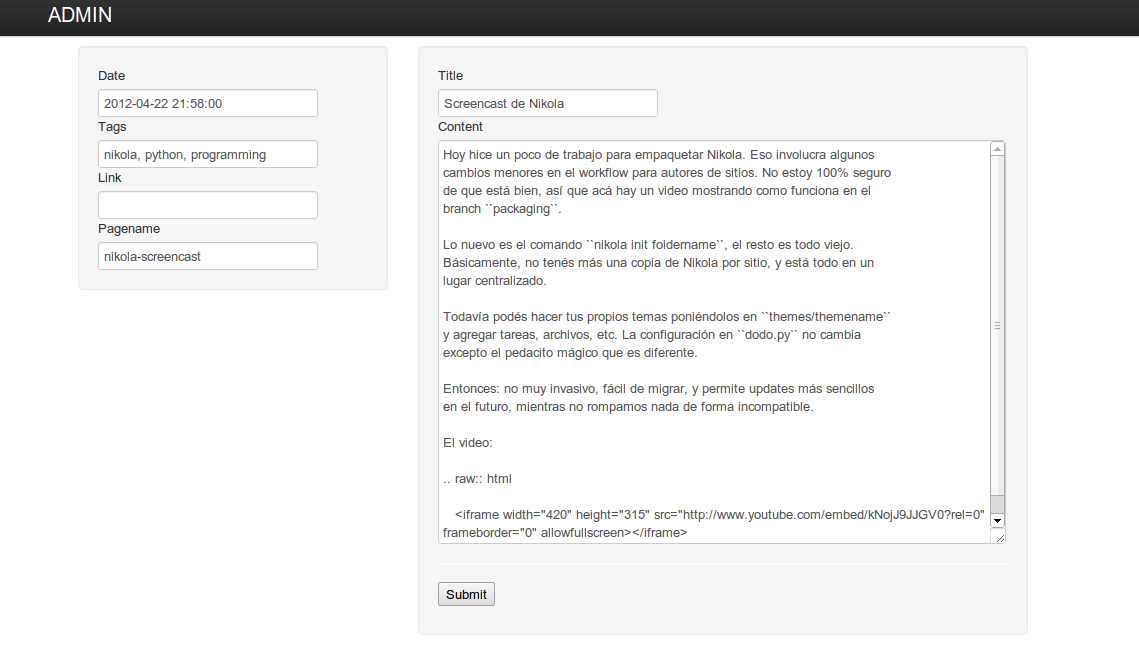 There is no firm timeframe for this, it depends on a ton of other stuff and may not even happen.