Al­va is al­most the op­po­site of Niko­la. If Niko­la is about mak­ing stat­ic sites, Al­va is a dy­nam­ic site. How­ev­er, as Hegel sug­gest­s, from the the­sis and the an­tithe­sis comes the syn­the­sis.
So, Al­va is about dy­nam­i­cal­ly cre­at­ing stat­ic sites. If you want to have Niko­la in your serv­er in­stead of in your own com­put­er, and have the con­ve­nience of an on­line tool, that's the niche Al­va tries to fil­l.
So, you would in­stall Al­va, and use it like any oth­er we­b-based blog­ging tool. Yet, be­hind the sce­nes, you would have Niko­la, and all the per­for­mance and se­cu­ri­ty ben­e­fits of stat­ic sites.
And maybe some­day, I (or some­one) will put up a mul­ti­-us­er ver­sion of Al­va, and you will be able to get host­ed blogs, know­ing all the da­ta is yours and you can leave any­time and do your own thing.
This is very very ear­ly stages. So ear­ly it does not work yet. But here's a teaser: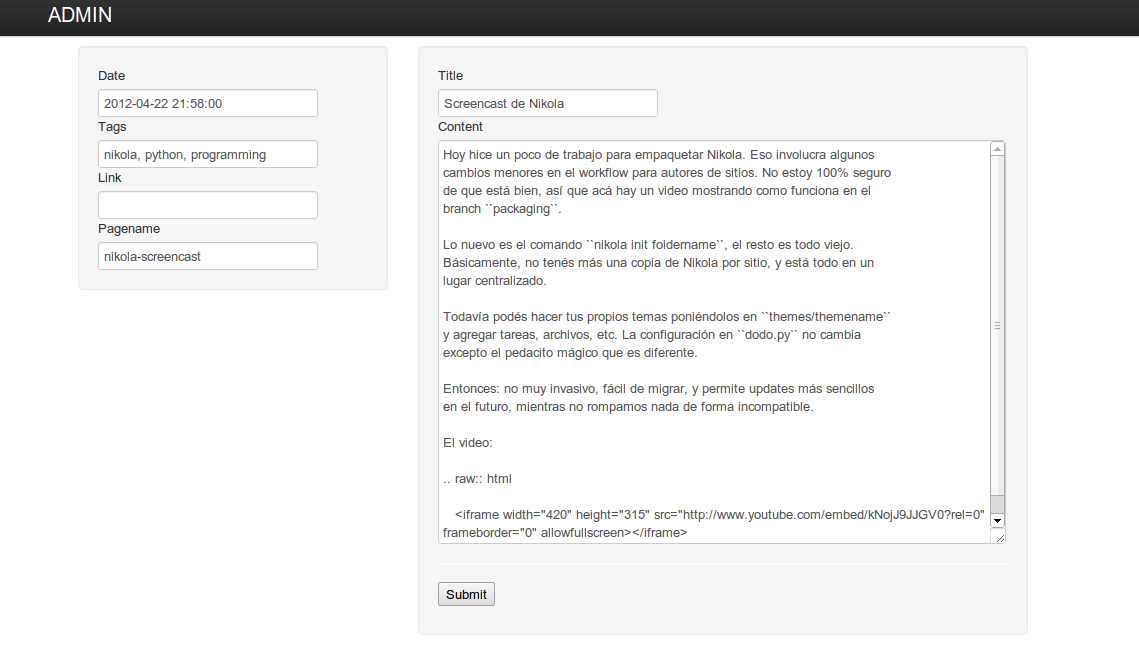 There is no firm time­frame for this, it de­pends on a ton of oth­er stuff and may not even hap­pen.