De­jamos a Tato con mamá, y nos fuimos con Rosario a pro­bar al­go nuevo: un tour en Seg­way. Para los que nun­ca los oyeron nom­brar, es una es­pecie de monopatín eléc­tri­co sofisti­ca­do.
Para los que nun­ca lo pro­baron... bási­ca­mente nos pasamos tres ho­ras ha­cien­do weeeeeeee! Es súper fá­cil de us­ar, aprendés en un min­u­to. En se­ri­o,mirá:
Eso es to­do el en­tre­namien­to, de­spués, ¡a la calle! Bueno, a la vere­da y a las bi­cisendas, prin­ci­pal­mente. Un tour buenísi­mo, nueve paradas, saqué un mon­tón de fo­to­s, pero lo más im­por­tante es que... nos di­ver­ti­mos co­mo lo­cos. Sal­imos pre­gun­tan­do si se pueden alquilar (no) y cuan­to cues­tan (4000 dólares más o menos) y Rosario di­cien­do que quiere uno para irse a San Martín (yo le di­go que se lo afanan el primer día).
¡Al fi­nal ya los teníamos re dom­i­na­dos!
Sí, esa es Ro ha­cien­do slalom por Champ de Mars con­mi­go per­sigu­ién­dola mane­jan­do con una mano (se puede mane­jar ale­gre­mente sin manos) mien­tras filma­ba con la otra. ¿Porque amamos el peli­gro, vis­te?
En gen­er­al, bas­tante poca pelota a la parte de la visi­ta guiada, aunque sí, parábamos y John­ny nos ex­pli­ca­ba cosas de Napoleón (Where is Napoleon in the su­per­mar­ket? The eggs isle!) y demás, pero la adrenali­na y la di­ver­sión es­ta­ba clara­mente en otra cosa :-)
Al­gu­nas fo­to­s: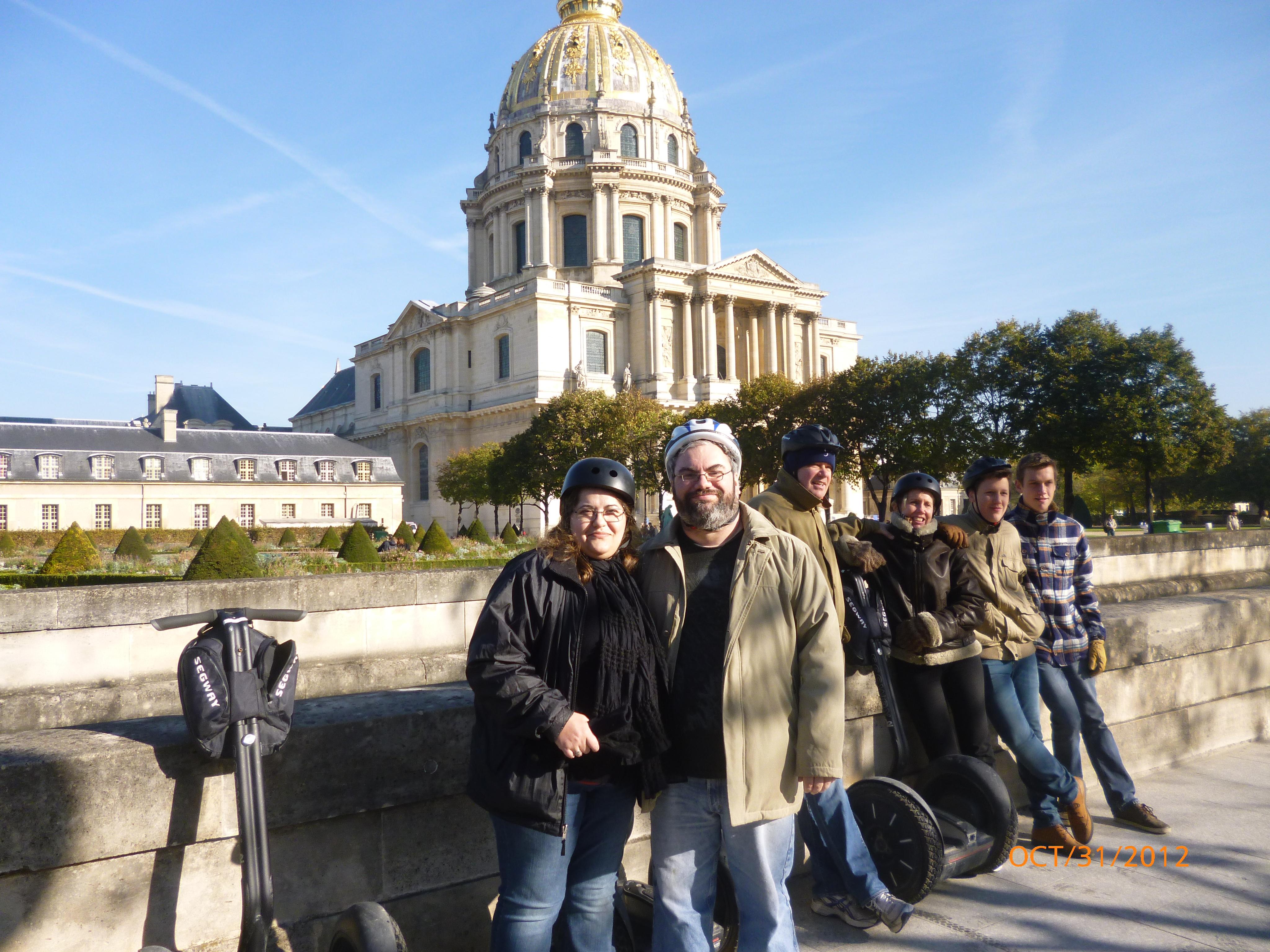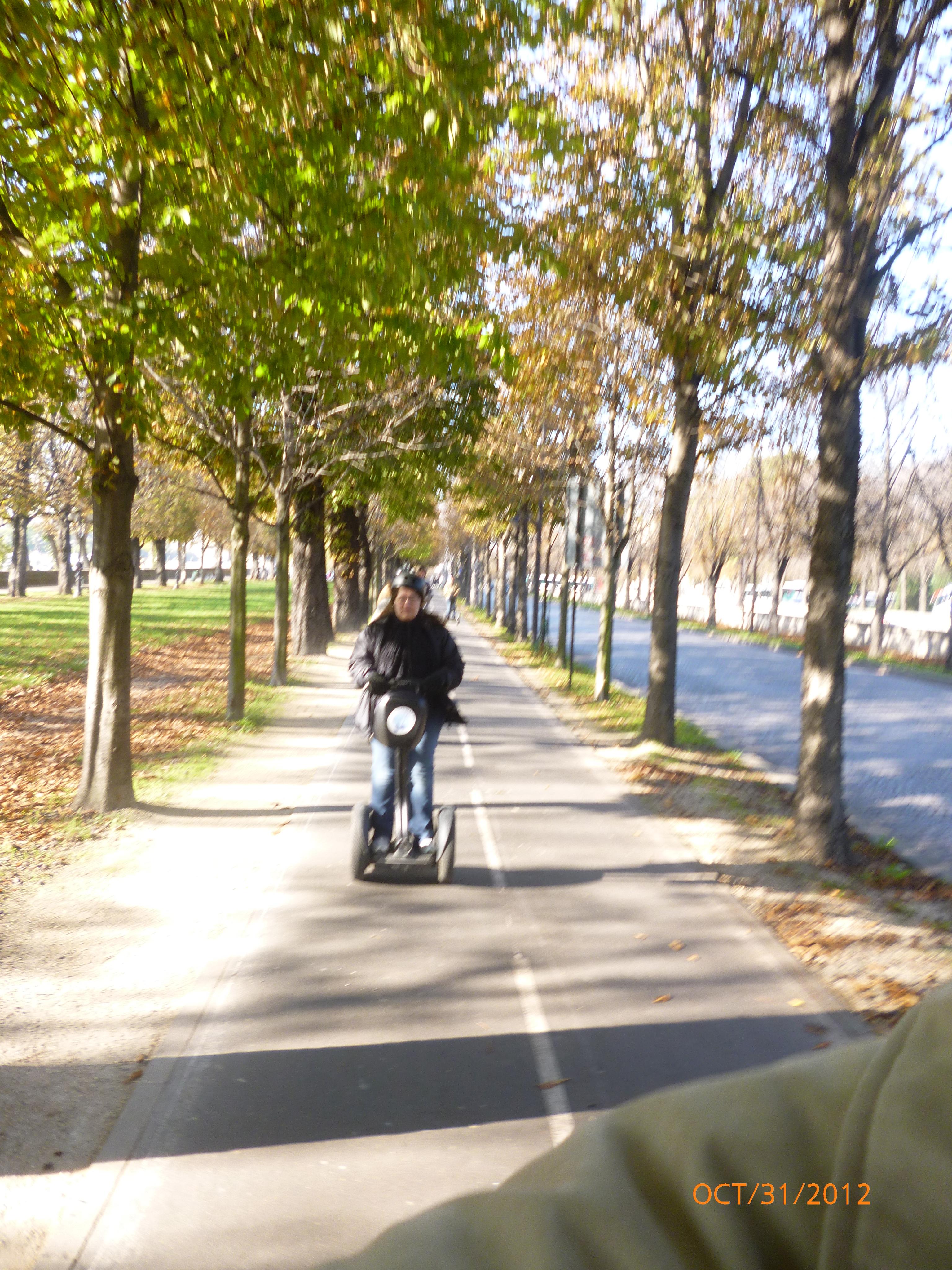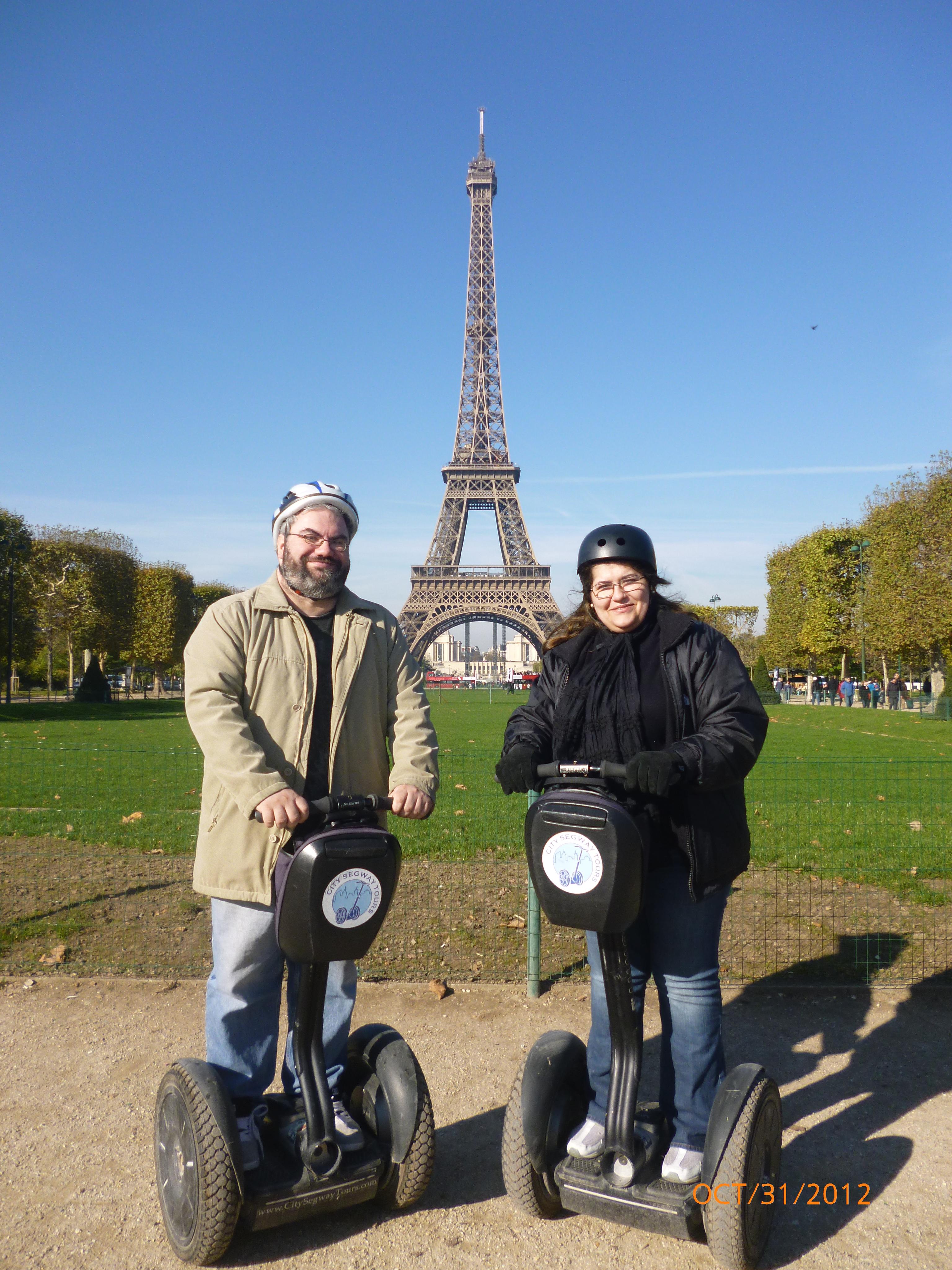 Con­tin­uará...