Since some peo­ple re­al­ly don't like Mako, and pre­fer Jin­ja2, I de­cid­ed to make the tem­plate en­gine mod­u­lar in Niko­la my stat­ic site/blog gen­er­a­tor.
All things con­sid­ered, there is very lit­tle dif­fer­ence on the API side: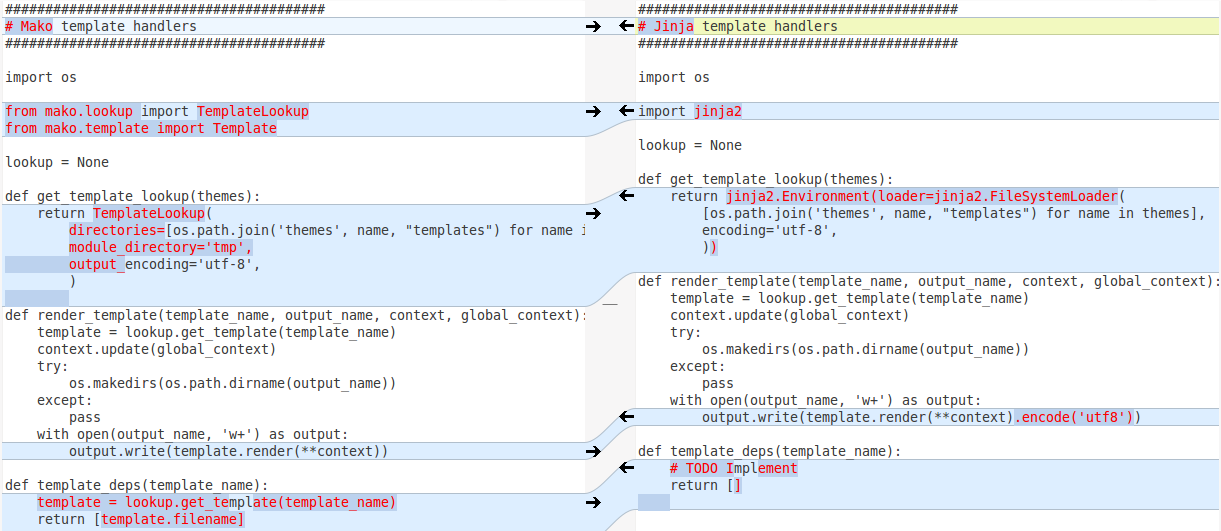 I even port­ed the de­fault theme to Jin­ja! And not all that much is dif­fer­ent on the tem­plate side, ei­ther:

But hey, to each his own. Oth­er tem­plate en­gines are prob­a­bly easy to plug, too.
Branch up for re­view here in github and yes, any­one read­ing this who knows Jin­ja2 or python is wel­come to re­view it.